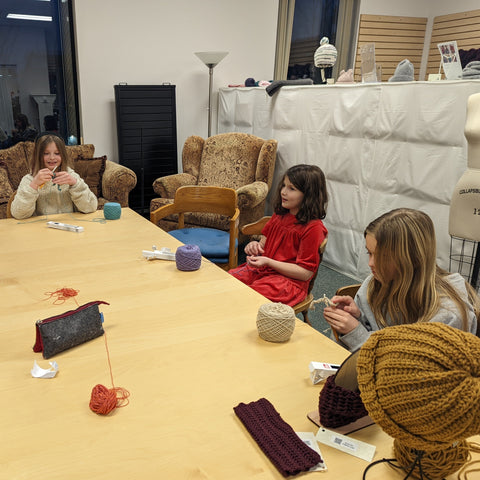 Class - After School - Kids Knit and Crochet (Age 8-13)
$ 120.00
Tuesdays 3:45-5:15pm
Learn to knit and/or crochet in this 4 week session of classes.  This class is perfect both for complete beginners or for students who've done a bit of knitting or crocheting before.  For those students who are returning from previous sessions, we'll continue to work on your started projects as well as beginning new projects! Students will get to choose from an assortment of simple projects (scarves, hats, fingerless mitts, etc.) and complete one, or maybe more, throughout the session!
Class materials are included (2 skeins of yarn along with appropriate sized knitting needles and crochet hook for their chosen project.)
Cancellations can be made for a complete refund 10 days before the date of the class.  Must Love Yarn reserves the right to cancel the class if the minimum number of students is not met, at that time a full refund will be given to any students who have registered.
Miniumum of 2 students
Maximum of 8 students