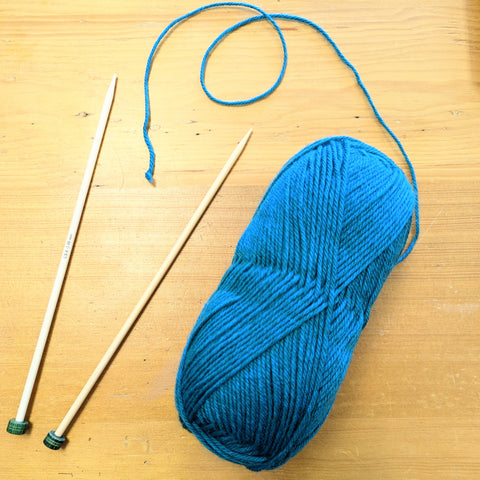 Class - 9/9 - Knitting 101 - For BRAND NEW BEGINNERS
$ 40.00
Knitting 101
Saturday September 9th 10:30-12:30
Description: In this class, we'll be learning the basics of casting on and knitting in a low stress environment.  Without working toward the goal of a specific project, students will have the chance to work on mastering their stitches without the pressure of completion or perfection.
We recommend you register for this class in conjunction with Knitting 102 which runs September 23rd and 30th 10:30-12:30.  You can choose your registration option below.  A discount applies to students who register for both parts together.
Materials:
US size 8 straight needles

Some practice yarn will be provided for you, but you may want to pick up an additional skein at the class so you can go home and practice.
All students will be given a 15% discount on yarn supplies for the class (with the exception of a few yarn brands).  Please let us know at the time you are checking out that you are taking this class so that we will be sure to give you the discount!
Cancellations can be made for a complete refund 10 days before the date of the class.  Must Love Yarn reserves the right to cancel the class if the minimum number of students is not met, at that time a full refund will be given to any students who have registered.
Minimum of 2 students
Maximum of 8 students