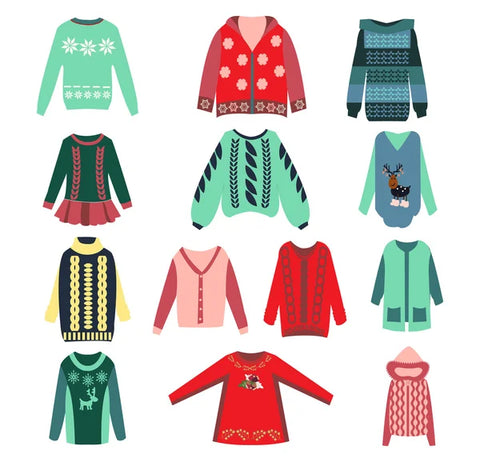 Class 9/23, 10/7, 11/4, 11/18 - Sweater Together
$ 100.00
9/23, 10/7, 11/4 and 11/18 from 1-3pm
Join us for Sweater Together, a sweater support group that's perfect for taking your knitting to the next level.
Bring any sweater pattern you'd like (or get help picking the perfect beginner sweater) and get all the advice and guidance you need to knit a great fitting sweater.  
This is a great class for both intermediate and and advanced knitters.  You could use this as a chance to dive into your first sweater or to try a sweater with more complex techniques.
We'll spend the first class discussing, gauge, fit, yarn, needle size, etc. and in subsequent classes, we'll talk through next steps in everyone's pattern and troubleshoot problems that have come up between classes.
All students will be given a 15% discount on yarn supplies for the class (with the exception of a few yarn brands).  Please let us know at the time you are checking out that you are taking this class so that we will be sure to give you the discount!
Cancellations can be made for a complete refund 10 days before the date of the class.  Must Love Yarn reserves the right to cancel the class if the minimum number of students is not met, at that time a full refund will be given to any students who have registered.
Minimum of 2 students
Maximum of 8 students