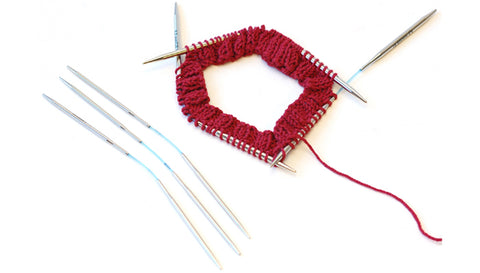 Addi FlexiFlips
$ 25.00
Cast-on to an effortless new method of knitting socks, cuffs, hats, and many other projects which are worked in the round, with the addi® FlexiFlips. Made specifically for North America, these specially designed 21cm circulars (3.5" tips with 1" cord) rest comfortably in the hand, and act as flexible double pointed needles. Easy to use, stitches are simply distributed over two needles, and then knit with the third - resulting in only two needle changes per row.

Featuring the same dual-tip design as the popular addi® FlipStix, the FlexiFlips feature both an addi® Rocket tip and an addi Turbo® tip. You will always have the right needle, when you need it. Overly versatile, FlexiFlips also make great cable needles.
Watch this demo video from Skacel to see the FlexiFlips in action!